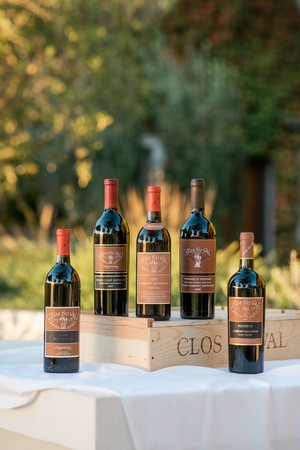 50th Anniversary Decades Collection
Our 50th Anniversary Decades Collection includes five winemaker-selected vintages of Cabernet Sauvignon spanning the length of our 50-year history. Each bottle was chosen as an exemplary vintage that is drinking wonderfully right now, so there's no need to wait to enjoy a taste of history.
This collection includes:
1977 Reserve Cabernet Sauvignon
1988 Reserve Cabernet Sauvignon
1993 Reserve Cabernet Sauvignon
2008 Cabernet Sauvignon, Stags Leap District
2018 Cabernet Sauvignon, Hirondelle Vineyard, Stags Leap District
FedEx Ground Shipping
*Wooden Box Not Included. Arrives in two 3- and 2-bottle gift boxes.